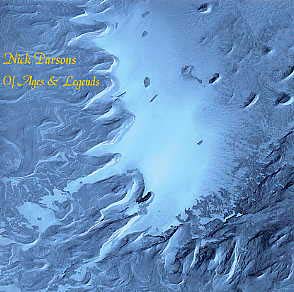 Click on the track titles to hear a sample.
CD available for £5 plus £1.50 p&p.
Supplied in a slimline case with a booklet.
OF AGES AND LEGENDS
This album was recorded between June 1997 and May 2000, and again I have my good friend Simon Wilkins to thank for his guitar contribution to the first track 'Diamondback'. Another friend, Richard Jackson, recorded penny whistle for track 2, 'Of Ages'.
I will always remember this time as that during which I switched from the Fostex XR-5 to a PC. Frankly it was a nightmare, and I messed-up a number of tracks as a result of my incompetence. The recording quality of this album does not match that of 'Still Yearning' but the songs turned out ok.
I had spent (for me) a considerable amount of money on a Roland JP-8000 (on credit over 2 years!) and battled with the learning curve on that, which also affected the end results.
The artwork is a colour inverted photo of the surface of Mars.